Our Villa Philippa
Has everything your heart desires.
Offers a relaxing holiday in your "own" 4 walls with a great environment near the beach in Rotonda/ Englewood.
With a large pool area, the house invites you to linger in the Florida sun.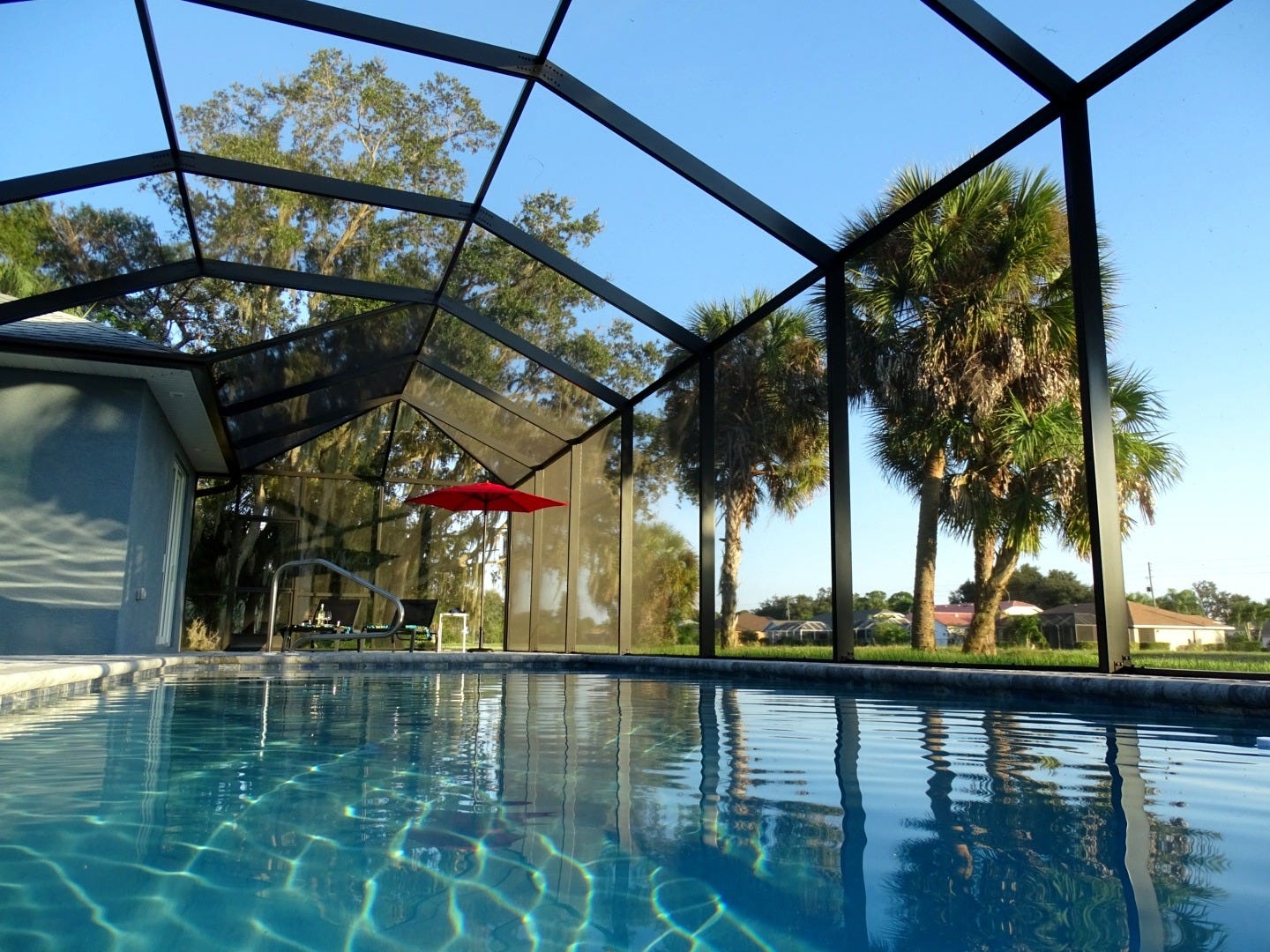 Feel good & enjoy your Vacation

Since our 1st vacation in 1995 we have dreamed of our own home in Florida.
After many years of deliberation, in 2019 we decided to make this dream a reality. After an exciting construction phase, the house was completed in August 2020.
Villa Philippa stands on a plot of over 1000 square meters in a very quiet residential area in Rotonda/ Englewood directly on a wide canal.
A car is essential. Shops can be reached in a few minutes. You can find valuable tips in our company brochure.

Our house is set up in such a way that we feel comfortable in it ourselves, as we will spend a few weeks in it every year. It has a living space of approx. 1950 square meters and is built in a massive, insulated construction.
The individual rooms are furnished with great enthusiasm and attention to detail.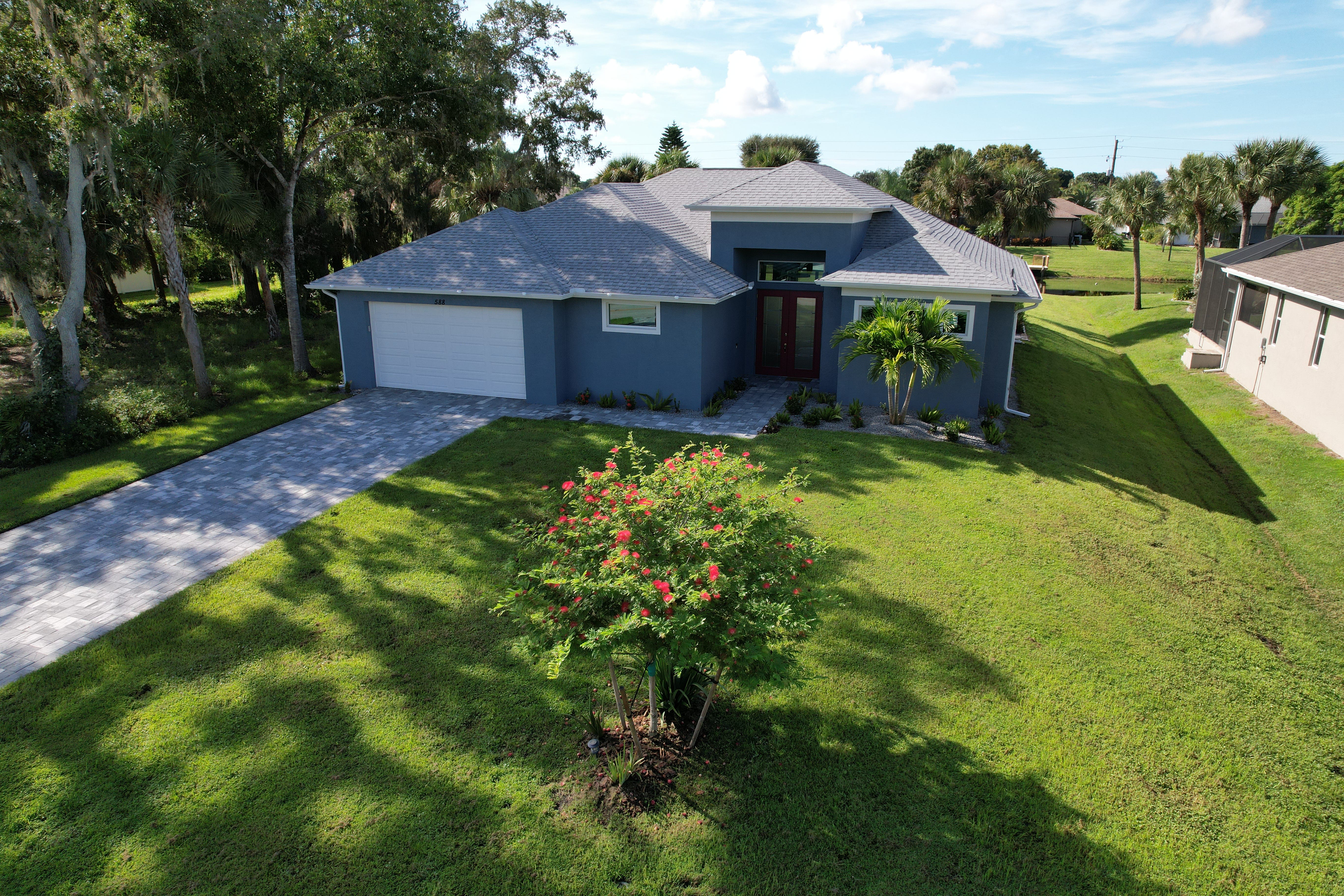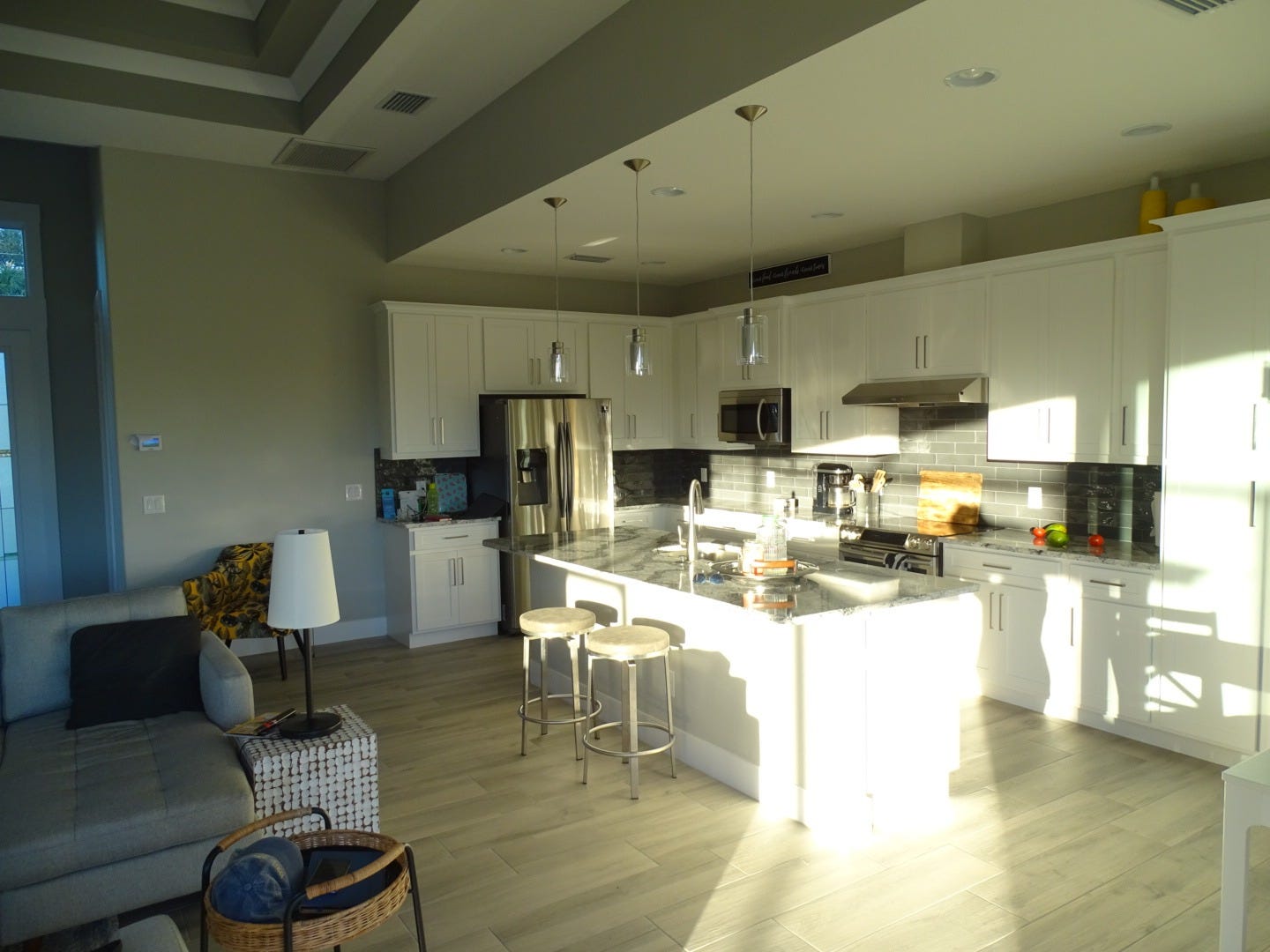 Airy & open, the living area

You will be welcomed by an open living area, which is divided into a living room and dining area with a beautiful view of the lanai and a modern fully equipped kitchen.

A great kitchen island with a granite top invites you to linger and chat. Prepare a smoothie with ice from the ice machine in the refrigerator or just use it to cool the drinks.
A microwave is also available for quick heating of food.

Since we have spent many years in different houses, it was very important to us to make sure that all guests have large rooms. Especially when befriended couples are in, everyone can look forward to an equally comfortable bedroom.

Our Villa Philippa has 3 almost equally spacious bedrooms.
The master suite is equipped with a king-size bed, a large walk-in closet and a separate toilet. In the bathroom you will find 2 washbasins opposite each other with granite tops and a very large walk-in shower with a continuous bench. From this bedroom you have direct access to the pool area.

The other two bedrooms are almost the same size and are also equipped with a built-in wardrobe. One has a king-size bed and the other has a queen-size bed.
They share a bathroom with a walk-in shower, toilet and access to the pool.
One bedroom has direct access to the pool area.
Favorite place & pool and terrace

The absolute highlight for us and certainly also for you is the terrace and the pool. We have an oversized lanai area, enough space to sit comfortably on one of the comfortable lounge chairs in various places. There are 2 fans there, which allow you to linger comfortably at any time of the day.
The modern, straight heated pool with trendy sundeck invites you to splash around or swim.

Being outside, whether during the day or in the evening, has that certain something in Florida. You can relax and look out over the canal, admire the diverse bird life and enjoy your vacation with a glass of wine. You might be lucky and an alligator is making its evening lap in the canal.

You are also welcome to enjoy your delicious meals prepared on the grill at the dining table for 6 people. Or let one of the numerous delivery services bring you something.

We look forward to you
Reserve your dream vacation
ask us anything at any time, you're welcome




We will answer you as soon as possible:
Phone: 0049 175 4118104